Pasta bar night: Hope of Life Children of the World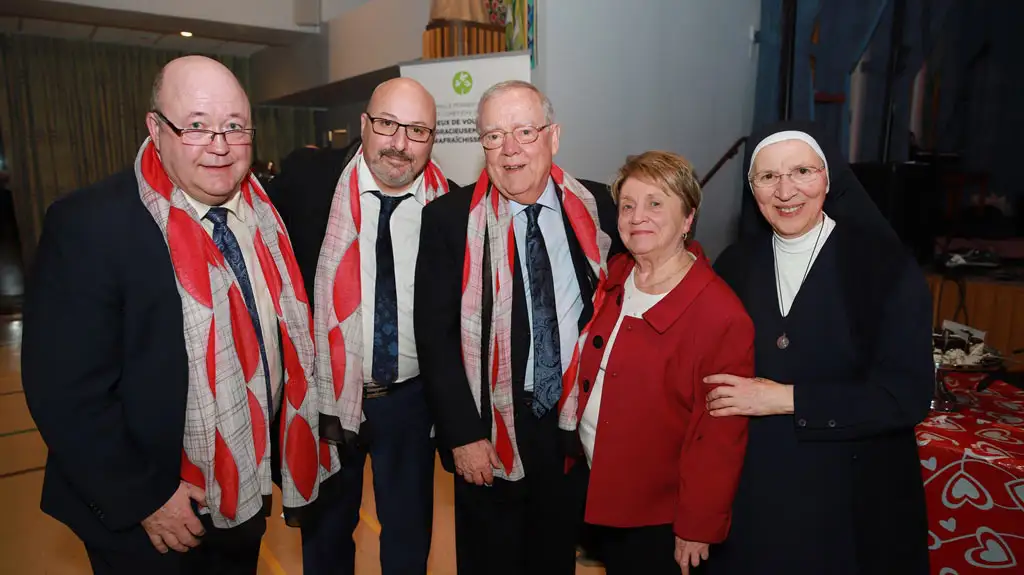 Under the honorary presidency of Mr. Gérard Séguin, emeritus member of the Association Hope of Life Children of the World, a pasta bar evening was held in support of the Association on February 13, 2019 at the auditorium of the Résidence Les Cascades in Montréal-Nord.
As attendees enjoyed a tasty pasta meal to the sound of the Coeur à Coeur ensemble, more than $100,000 was raised to help children around the world. The money raised will be used, among other things, to feed children and provide school equipment in institutions administered by the Sisters of Charity of Saint Mary, under the guidance of Sister Pierre-Anne Mandato, in countries such as Argentina, Bolivia, Canada, Chile, Colombia, Ecuador, the United States, France, India, Italy, Mexico and Peru. In Canada, the summer camp L'Étoile du Nord in Saint-Donat, where underprivileged children can stay to experience the fun of nature, will be a particular beneficiary.
The "sponsor a child at the camp" initiative is in full swing.

For more information, contact Mr. John Palazzo at 514 727-2847.