Memorial services
Commemorative ceremonies and tributes
A memorial service is a service, a ceremony, a tribute to someone special that we wish to remember and whose life we wish to celebrate. This service also applies to groups.
I remember
Do you wish to gather your loved ones to commemorate the dearly departed?
Our counsellors can plan this kind of highly personalized service for you.
We can work with you to create an unforgettable and unique moment tailored to your tastes and preferences thanks to the facilities at your disposal in our complexes and at the Laval Cemetery (chapel, buffet rooms, reception rooms, marquee tents, tribute rooms and gardens).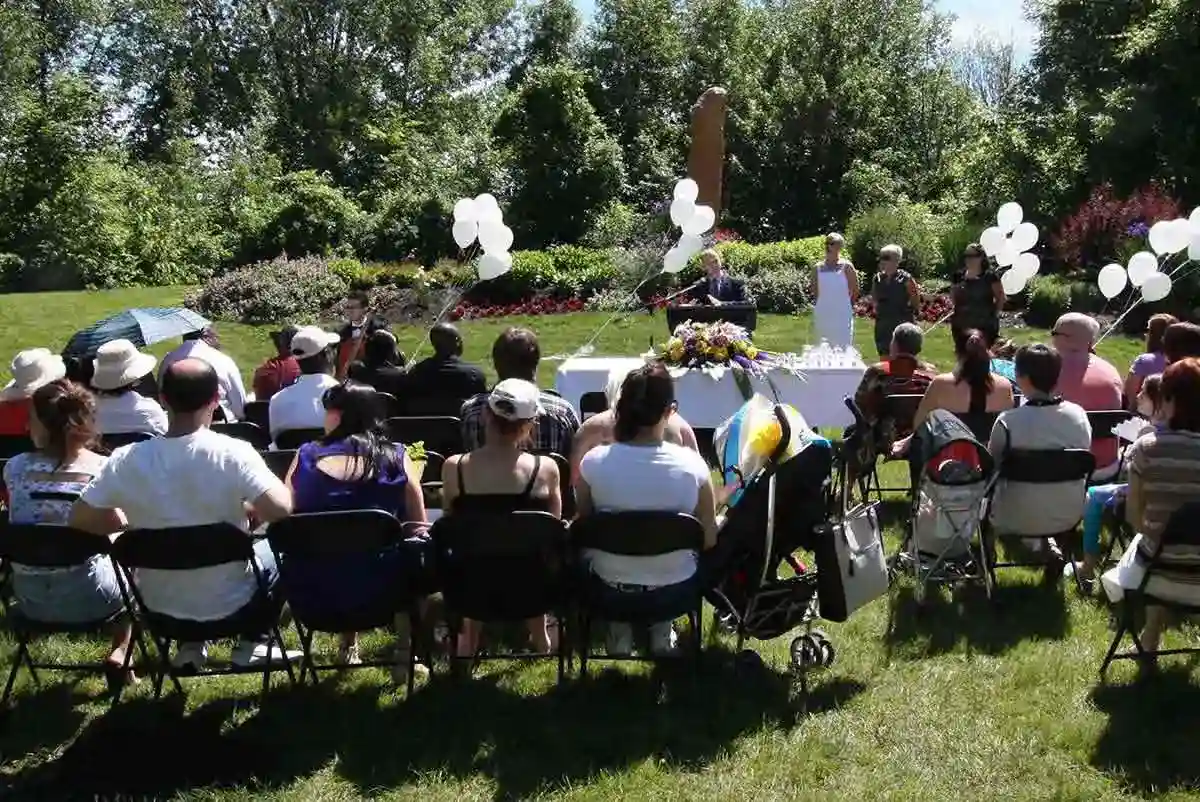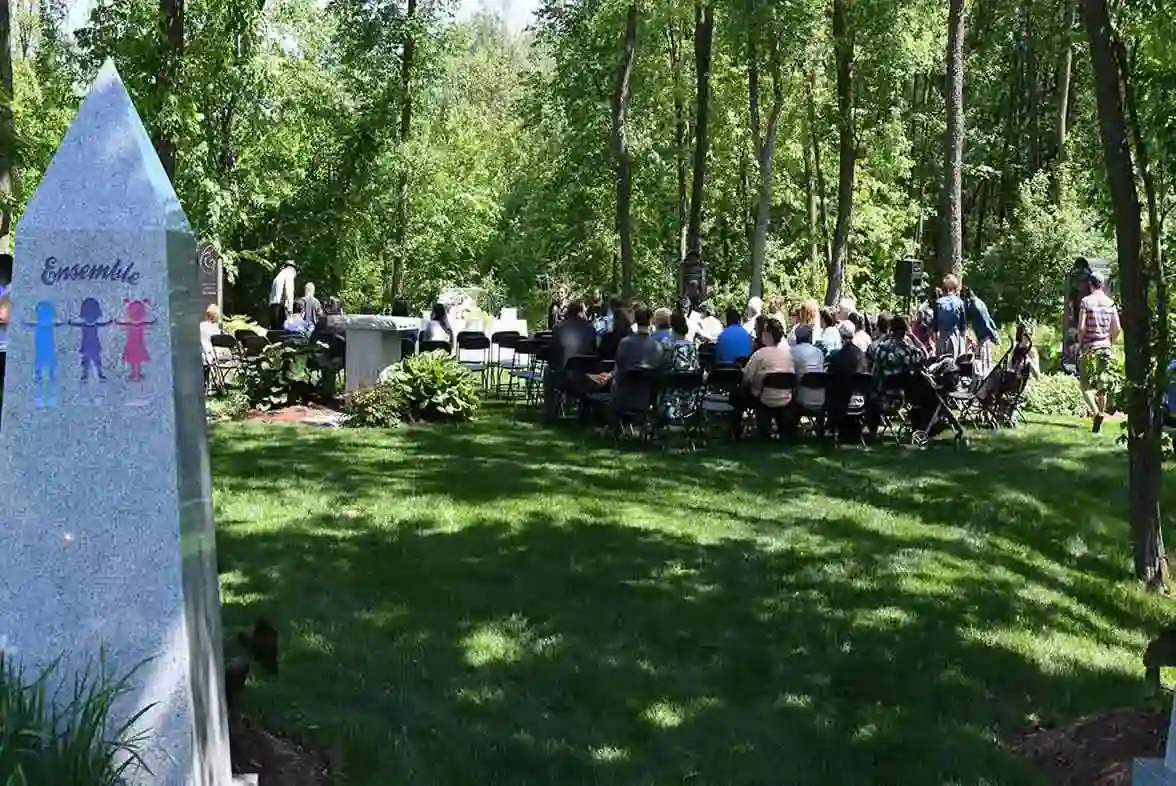 Annual commemorative ceremonies
Commemorative ceremonies dedicated to perinatal bereavement
These ceremonies take place every year on the second Sunday of June at the Laval Cemetery.
Families and friends are invited to come and remember the loss of their child by participating in a ceremony of sharing and compassion.

Consult the event calendar on the Laval Cemetery website for details.
To find out more about our commemoration and tribute services, call 514 727-2847 or 1 888 727-2847 (toll-free), or write to us.
Annual commemorative masses
Every year, on the first Sunday of November, commemorative masses are celebrated...
At the Pie-IX Funeral Complex, 10300 Pie-IX Blvd. (in French)
At the Viau Funeral Complex, 7388 Viau Blvd. (in French)
At the Des Laurentides Funeral Complex, 222 Des Laurentides Blvd. (in French)
In the mausoleums of the Laval Cemetery (in French, Italian, Spanish and Portuguese)
Check our calendar of events for details on upcoming dates.