Our team
Magnus Poirier, a family business
Magnus Poirier, a five-generation family business, has close to 200 employees, about 20 of whom are members of the Poirier family. The sense of belonging the Magnus Poirier team feels is reflected in the loyalty to the business of several employee families who have been involved with the company for generations.
Executive Committee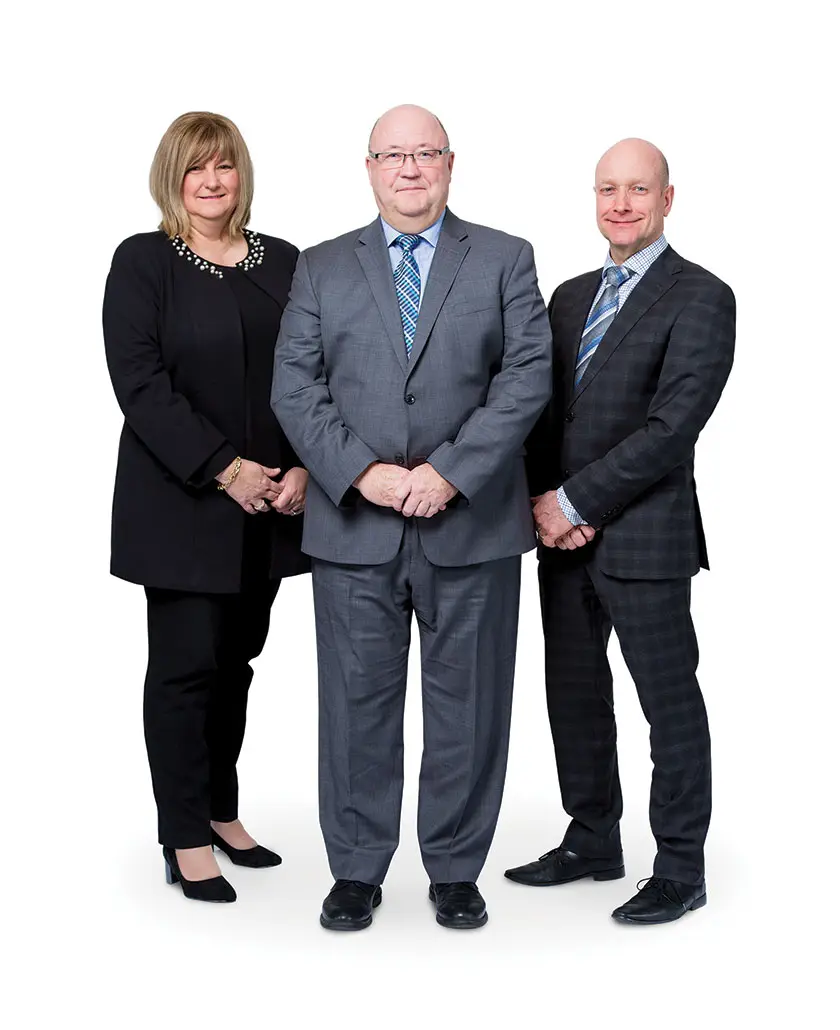 From left to right: Nancy Quesnel (Vice-President Operations), Jacques Poirier (President and Chief Executive Officer) and Pierre Savard (Vice-President Finance).
Magnus Poirier Direction Team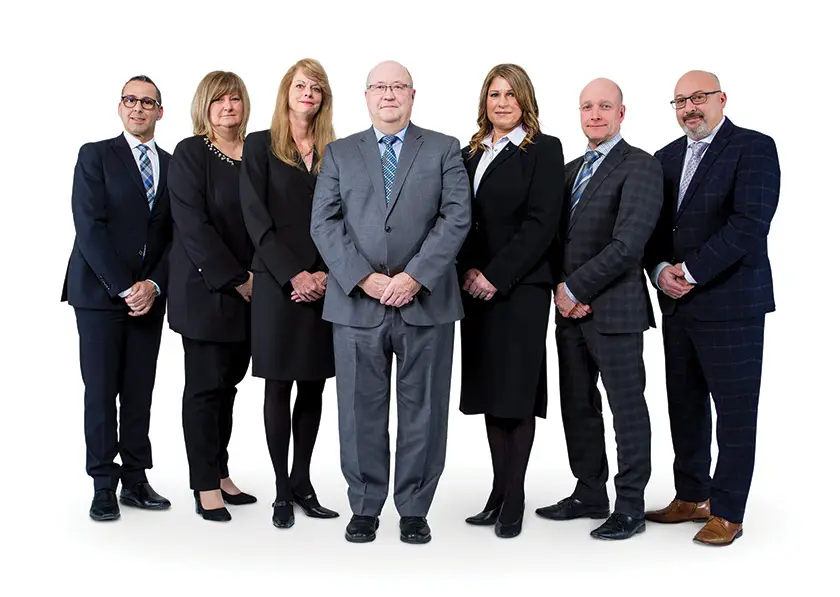 From left to right: Michel Gignac (Procurement Director), Nancy Quesnel (Vice-President of Operations), Marie-Josée April (Operations Director), Jacques Poirier (President and Chief Executive Officer), Nathalie Turcotte (Director), Pierre Savard (Vice-President of Finances) and John Palazzo (Sales Director).
Complex managers
Mélanie Poirier, Nathalie Poirier, Sophie Desgagnés, John Tittel and Mohamed Ouezzani.
Directors of operations
Marie-Josée April, Geneviève Poirier, Marc-André Poirier, Benoit Poirier, Sylvain Caron and Simon Poirier.
Family counsellors
John Palazzo (Sales Director), Salvatore Agostino, Eric Bourgeois, Mario Di Liello, Normand Gratton, Jacques Laurent, Tommy Lumia, Mohamed Ouezzani, Isabelle Paradis, Marc-Eddy Riodin, Antonio Rodrigues, Katherine Poirier Ruel, Chantal Lafon, Annie Moquin, Geneviève Plante, Juliana Restrepo, Morgan Lacroix, Dominique Goyer, Sophie Bourassa, Lyne Ruel and Nathalie Turcotte.
Advance arrangement counsellors
John Tittel (Director, Pre-arrangement Team), Nathalie Poirier, Vincent Savy and Normand Gratton.
Thanatology Team
Céline Descôteaux (Lab manager), Marc Parisé (Lab manager), Nicolas Blain, Amélie Carrier, Sabrina Lauzon, Christine Drouin and Jacinthe Lanoie
Multimedia Team
Cono Ercoli (Director), Marcel Belleville, Sergiu Punga, Shalom Orellana and Keila Nieto-Jiménez
MapAssistance Team
François Vézina (Director), Mélanie Poirier, Chantal Lafon and Morgan Lacroix
A varied continuing education program
Magnus Poirier sets itself apart with its continuous education program that contributes not only to the development of its own employees, but also to the growth of the profession. Here are some of the training courses offered at Magnus Poirier:
Continuous quality improvement
Communication and staff management
Multiple language courses
Etiquette and decorum
Technical training for thanatopractors
Disaster management
Emotional management
First aid
International repatriation
Value-added customer service
Psychological support
Estate support
Teamwork
Worker shareholder cooperative (WSC)
The Magnus Poirier worker shareholder cooperative was established in 2001. It enabled its 135 members to become shareholders of the company as a group. This participation amounts to 25% of the company. The President and the Secretary-Treasurer sit on Magnus Poirier's Board of Directors and, consequently, participate in decision-making.
Participating in the company increases employees' sense of belonging and stimulates their desire to see it prosper. In addition, the cooperative it allows its members to build up an attractive retirement fund at a lower cost, thanks to the cooperative investment plan (CIP).
Through this WSC, Magnus Poirier became a cooperative in 2001.
Board of Directors of the Magnus Poirier WSC
Pierre Savard, President
Vincent Savy, Vice-president
Nicolas Blain, Secretary-Treasurer
Carole Tremblay, Administrator
Pascal Massé, Administrator
Patrick Carvalho Arieira, Administrator
John Palazzo, Administrator