Our values
The Magnus Poirier approach
The Magnus Poirier approach is expressed through the shared values of warmth, listening and respect that are reflected in each of our actions.
Warmth
The Magnus Poirier staff is there to support you for as long you need it.
The Magnus Poirier staff offers value-added services to support you and make your life easier.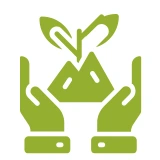 Estate assistance
The loss of a loved one gives rise to many purely administrative procedures. Not only have we gathered together all the documents relating to estate law, but we will also help you perform these tasks.
Insurance
Banks
Proof of death
Quebec pension plan (Régie des rentes)
Old age security
Social security
Société de l'assurance automobile du Québec (SAAQ)
lndemnisation des victimes d'actes criminels (IVAC/CNESST)
Listening
Whatever your choices, the staff at Magnus Poirier will guide you through the decisions you'll have to make. From the removal of the deceased to the provision of turnkey funeral services, the staff at Magnus Poirier will respect your wishes and guide you with sound advice.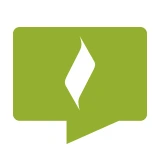 Locations
Magnus Poirier offers you a network of multifunctional funeral complexes in the Montréal and Laval area. You are also welcome to choose a place that is meaningful to you.

Funeral products
Do you want to customize a final tribute to suit your tastes and beliefs? Thanks to our complete and expanded range of funeral products (monuments, caskets, urns), you have plenty of choice. To make your decisions easier, we've also set up a showroom that we invite you to visit.
Additional services
To add the final touch to your last tribute, you have full access to our in-house graphic design and audiovisual service, which is recognized for the high quality of its products at affordable prices (cards, photos, video tribute, etc.). Also, our collaboration agreements with various companies enable us to offer a range of complementary services such as musician and/or a singer, caterer, florist and the customization of the viewing room.
Respect
Whatever your origins, your beliefs or your habits and customs, the Magnus Poirier staff will assist you in a highly personalized way.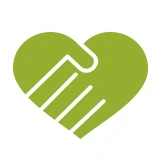 The Magnus Poirier team stands out for its openness and flexibility in meeting its customers' diverse and constantly evolving needs. Our experience and expertise, which grow day by day, enable us to fulfil your last wishes, whatever they may be.
Burial, cremation, cryonics or repatriation
Whatever method of disposing of the body you choose, you can count on the staff at Magnus Poirier to inform you and carry out your choices.
Last tribute
Whether you want your ceremony to be public or private, religious or secular, the staff at Magnus Poirier will help you to make it a respectful and dignified moment that will be remembered by you and your guests.

Whether you choose a conventional formula or opt for a novel approach, we will make every effort to ensure that the last tribute reflects the deceased's unique qualities.