Choosing a ceremony based on your cultural or religious traditions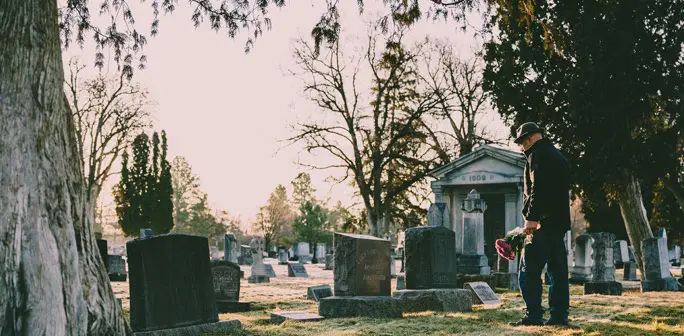 What are the different types of ceremonies?
Traditional funeral
In keeping with cultural or religious traditions, a traditional funeral consists of the presentation of the body in a casket in a parlour, followed by a ceremony in a church, after which the deceased is taken to the cemetery for burial in the ground or in a crypt.
Depending on the family, the funeral rite can also be celebrated in the chapel of the funeral complex, followed by burial or placing in a crypt in the cemetery.
Traditional funeral followed by cremation
Identical to a traditional funeral, except that the body, after the funeral ceremony, is taken to a crematorium for cremation. The ashes collected will then be buried in a family plot, deposited in a columbarium niche, or given to the family to do with as they see fit.
Funeral in the presence of the ashes
This type of funeral leaves a great deal of latitude to families in the choice and execution of the funeral. See "
Cremation
" for more details.
Ecological funeral
Discover new funeral rituals such as ash dispersal, planting an urn at the base of a memorial tree, planting a tribute tree, and biodegradable caskets and urns.
Affordable funeral
Funerals at lower cost in less-busy time slots that allow for a simple but dignified and respectful tribute.
Finally,
personalized tributes.
We can create a personalized tribute according to your tastes, priorities and needs. See the "
Commemorations
" section for more information.